Festival 2022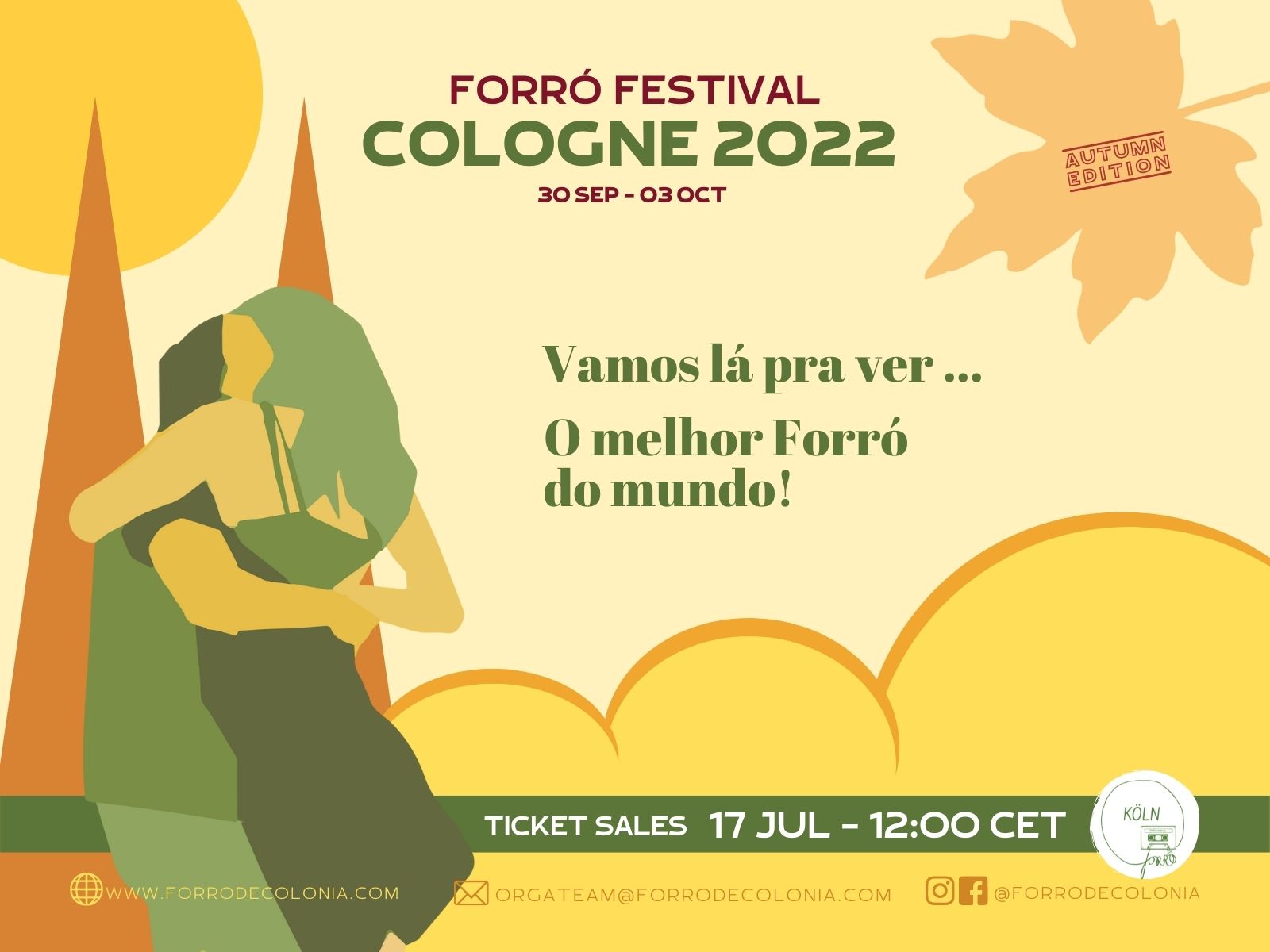 After two great marathons, Forró de Colônia is back with a 3-day Festival – the Forró Festival Cologne 2022, Autumn edition. It will take place 30.09. to 03.10.22 (Tag der deutschen Einheit, German holiday) in Cologne. This year, our slogan is based on one of the greatest hits of one of the bands we invited to come, Os 3 do Nordeste: Vamos lá pra ver – o melhor Forró do mundo!

Be ready for our ticket sales starting 17.7.22 at 12:00 CET: we will post the link to the ticket shop right here!

If you want to get the latest news, follow us on one of these channels:
– our Facebook event (https://fb.me/e/20SG59RbP)
– our Instagram channel (@forrodecolonia)
– our Festival Whatsapp info channel (https://chat.whatsapp.com/JfpCbCFRo1r7kxmSKjeapq)
– our Festival Telegram info channel (https://t.me/forrocologne2022)

What we have to offer:
– Three parties with bands
– Four slots à two workshops
– A lot of free dancing
– So much fun!

Locations:
– Kalk-Mülheimer Str. 58, 51103 Köln
– Deutz-Mülheimer Str. 117, 51063 Köln
See you then!