Seja bem-vindo ao Forró de Colônia


Mais informações sobre o Festival e o ticket shop aqui.
Locations:
– Bürgerhaus Kalk: Kalk-Mülheimer Str. 58, 51103 Köln
– Sorriso Sport und Tanz: Aachener Str. 130, 50674 Köln
– At the Rhine: Kennedy-Ufer 2 (at LVR-Gebäude), 50679 Köln
Visite também nosso Instagram!

---
+++ New courses in Bonn (08.09.2022) and Aachen (12.09.2022) +++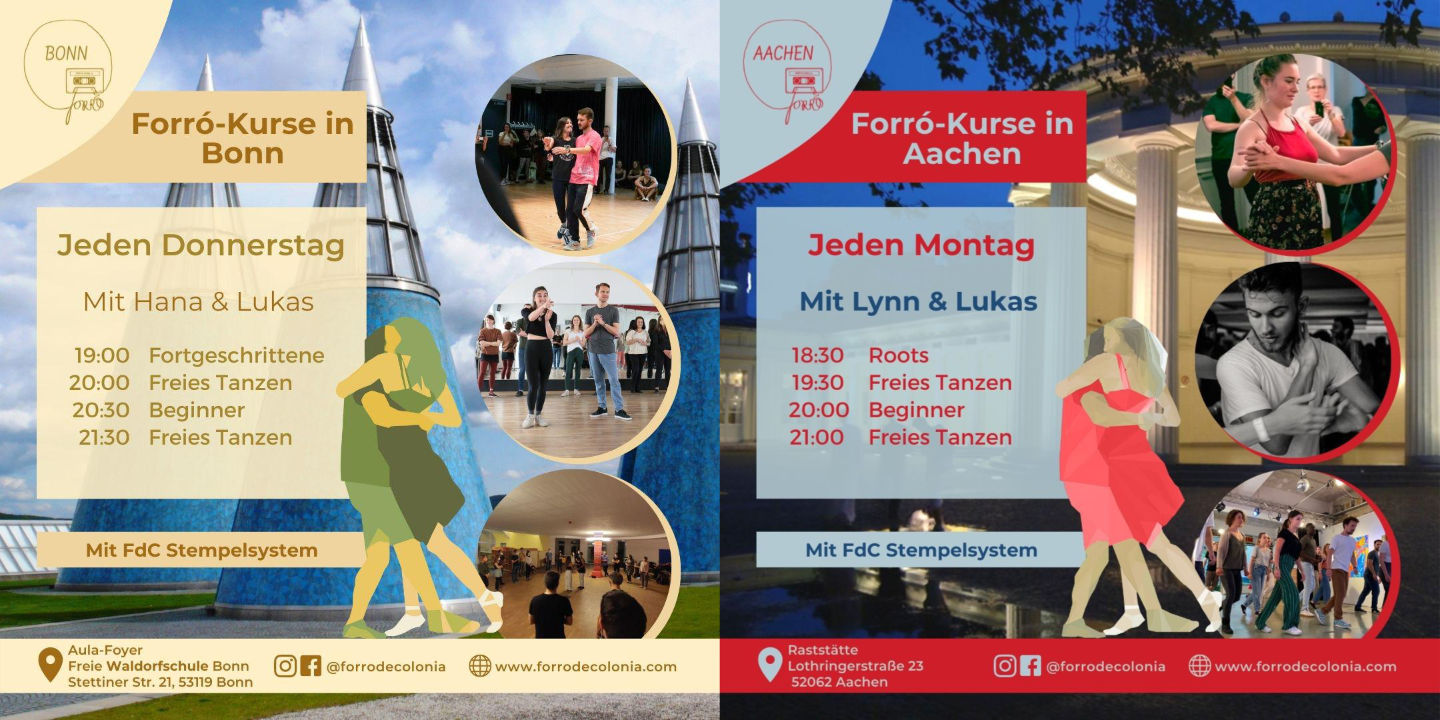 → Eventos e Festas no Facebook
Ficamos muito felizes com seu interesse no Forró! Você já está completamente apaixonado como nós ou só quer saber quem ou o que esse tal Forró é? No nosso site você encontra tudo sobre o nosso Forró e como fazer parte do nosso Clube. Você também pode se informar sobre os nossos cursos em Colônia, Aachen, Bonn, Duisburg, Essen, Eventos e Festas. E não se esqueça de olhar as nossas fotos!
Quer mais do que isso? Venha para o nosso Festival, torne-se sócio e deixe a alegria do Forró tomar conta de tudo!
Até logo!