Eventos
This month 2 parties with live band on 19.08. & 27.08. at FdC-Home
19.08.2022: Forró Party with Band Forró D2 in Trio
All three band members of Forró D2 in Trio have been in the show business for years and worked with legends such as Dominguinhos, Os 3 do Nordeste, Elba Ramalho, João Silva, Tiziu do Araripe, Azulão, Alcymar Monteiro… do we need to continue the list?!
Their last stop is the terrific Miudinho Festival in Berlin, so if you missed them there or want more: Here is your chance to hear Hedran, Deda and Scurinho in Cologne!
Prestigious artists as them have their value – but we have a discounted presale (until 15.08.), and FdC members also get a reduced price:
PreSale
normal: 20€;
PreSale
FdC: 15€
BoxOffice
normal: 25€;
BoxOffice
FdC: 20€ (only cashless payment!)
Link to PreSale Tickets (fill out the form entirely and hit send!):
https://forms.gle/5Jgh44PckxRXhgnG8
Let's party!!!!
Prospective timeline:
22:00 FdC DJ – 23:00 Band – 01:15 FdC DJ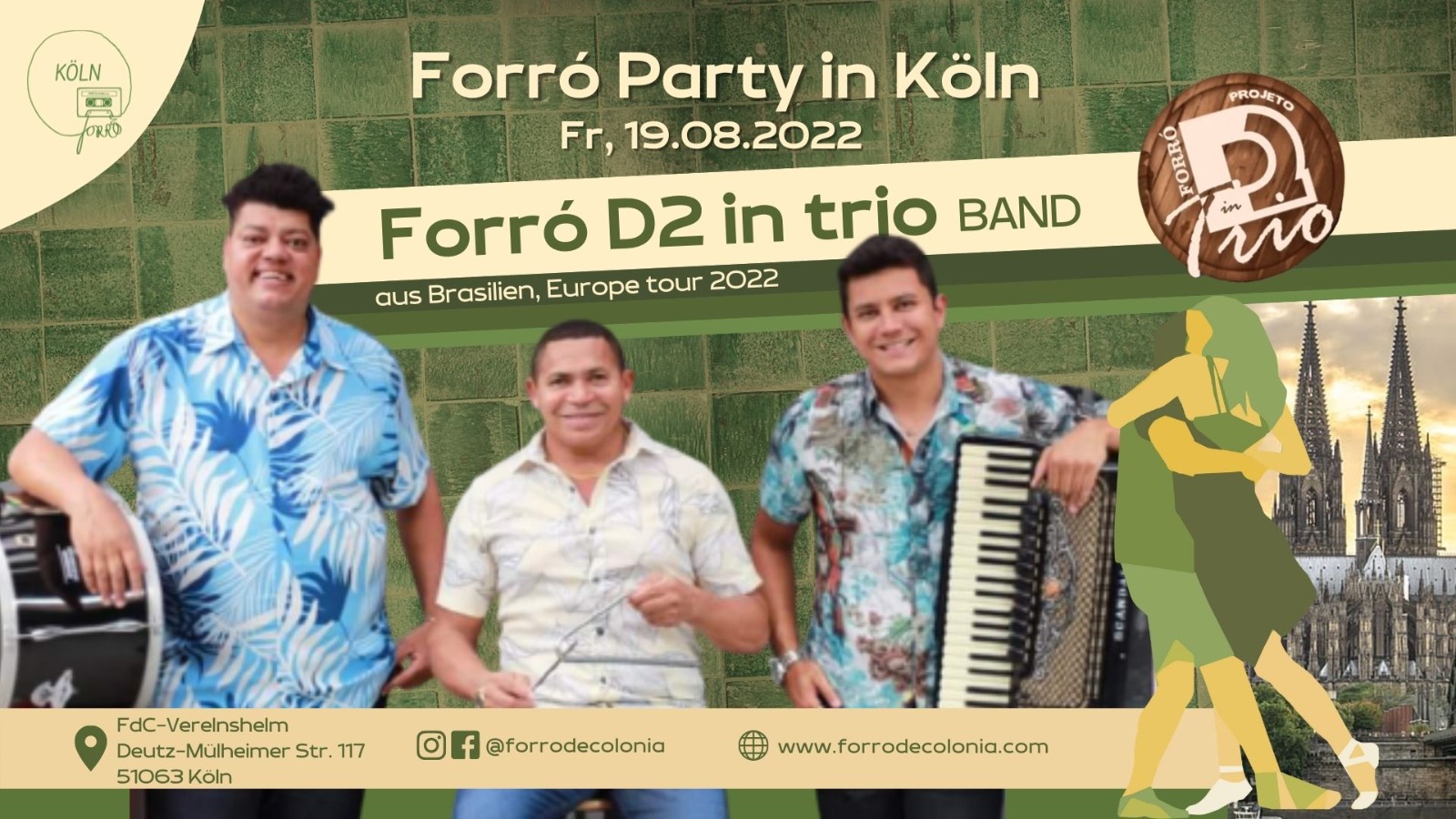 27.08.2022: Forró Party with Band Baião Urbano from Bonn
19:30- 20:30 Trial Course
20:30-21:00 Forró
21:00 Baião Urbano from Bonn
5 € non-FdC-Members*
3 € FdC-Members*
*Payment only by Card