Eventos


Previous events
Party and Workshop 04.03. in Köln – with Getúlio and DJ Gringa!
Can't wait to dance with you at FdC's first event in 2023!

Forró im Hof – Aachen
A big thank you to the Forró community in Aachen for organizing this regular event! FdC is on board and is doing the trial course this time.
Saturday, 28.01.23
18:00-19:00 Trial course with Carolina and Claudius from Forró de Colônia
19:00-00:00 Party with DJ Yarvy!
Donations are welcome!
Location: Papillon, Pontstr. 151, Aachen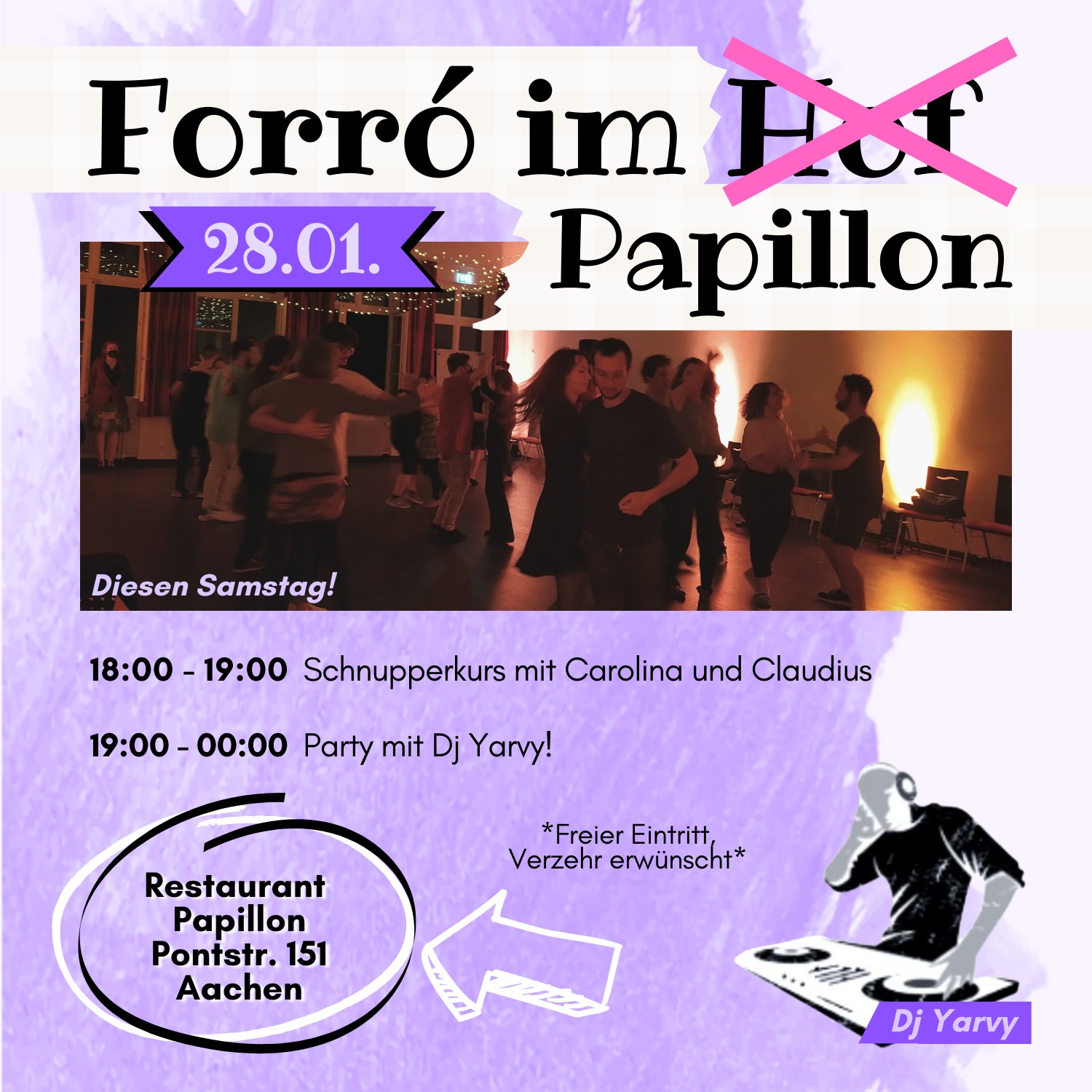 26.11.2022 Thanksgiving Dancing at FdC and Workshops with Anna and Junio
All revenues from this event were donated to the recovery of Brazilian dancer Marina Abib. More Info: https://www.youtube.com/watch?v=6QrVVwYc1yw
We gathered 372,96 €! Thank you to the Cologne/NRW Forró and FdC community!
Escape the winter blues at our Forró Thanksgiving Dance! Grab your dancing shoes, we provide music by FdC DJs Paulão and Francisco and cool drinks at Thanksgiving-y prices!
Water: 0,50€
Coke, Beer, Mate: 1€
Also: Forró&Brazil Raffle for all participants! Surprise!
Before the party: Workshops with Anna and Junio from Forró Aachen! We are excited to have them in Cologne!
18:00 Intermediate
19:30 Beginner
Price per Workshop: FdC: 5€, Non-FdC: 10€
Price for party: FdC and Workshop participants: 4€, Non-FdC: 7€
Short course with Carol & Wesley – November in Köln
Carol & Wesley are back in Cologne!
Your chance to see them again after our Festival, or meet them for the first time!
This November, they will give a short course on three Mondays (7., 14., 21.11.).
Schedule:
18:30 Advanced
19:45 Open level – 07.11.: Comfort; 14.11.: Connection; 21.11.: Musicality
Preise:
1 Level: 7€ (FdC member) / 12€ (Non FdC member)
2 Level: 12€ FdC member) / 20€ (Non FdC member)
Location:
FdC Home
Deutz-Mülheimer Str. 117
Köln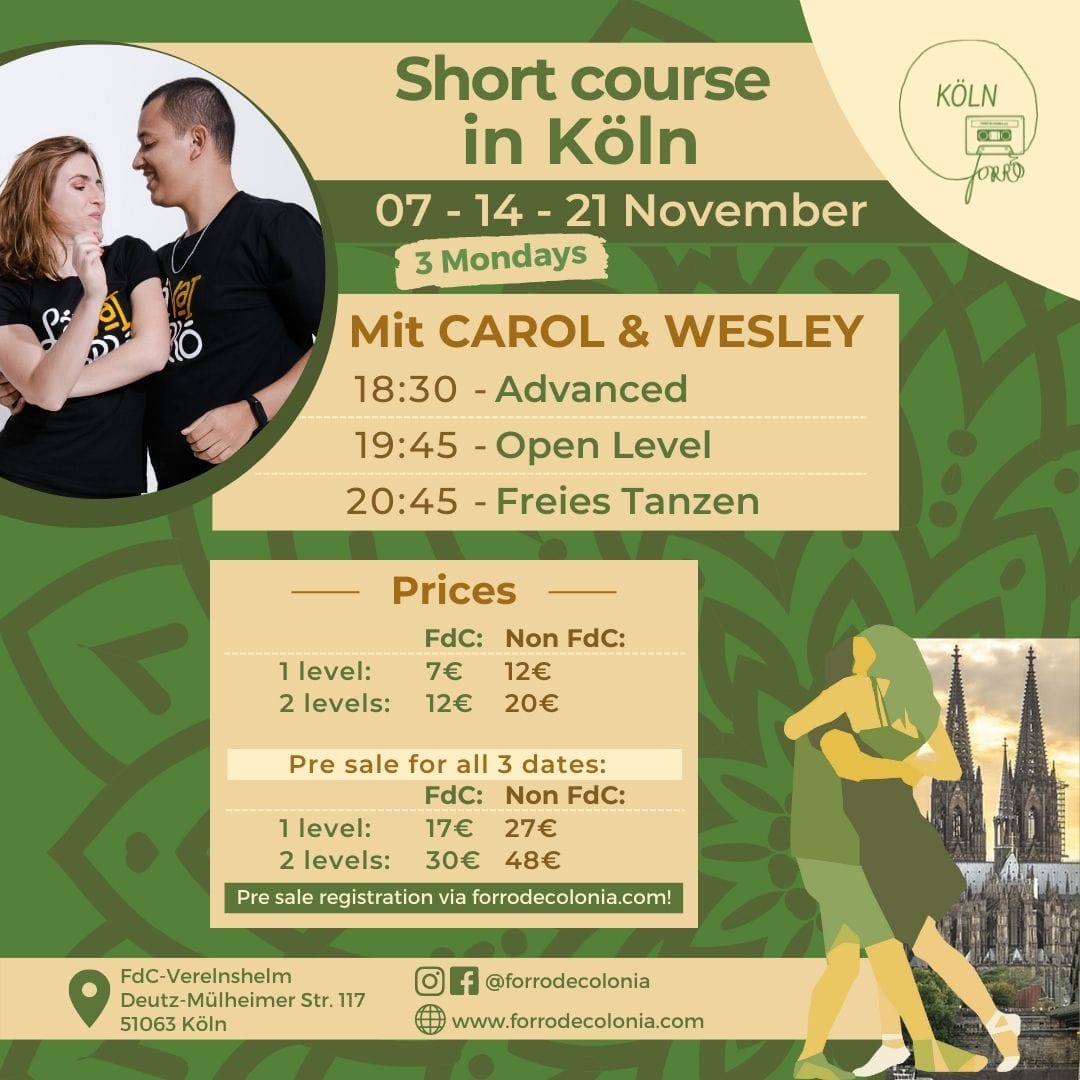 Dia 22.10. tem Workshops com Rafael Wilker, e dança livre com bar (água, coca cola, cerveja) depois!
18:00 Avançado
19:30 Nível aberto à todos (quem já sabem dançar um pouco): Costa com Costa: Variations!
20:30 Dança livre com bar – para todos, leve seus amigos!
Preços:
Membros FdC: 1 WS: 10€, 2 WS 15€
Non-FdC: 1WS: 15€, 2 WS 20€
Até lá!