Festival 2019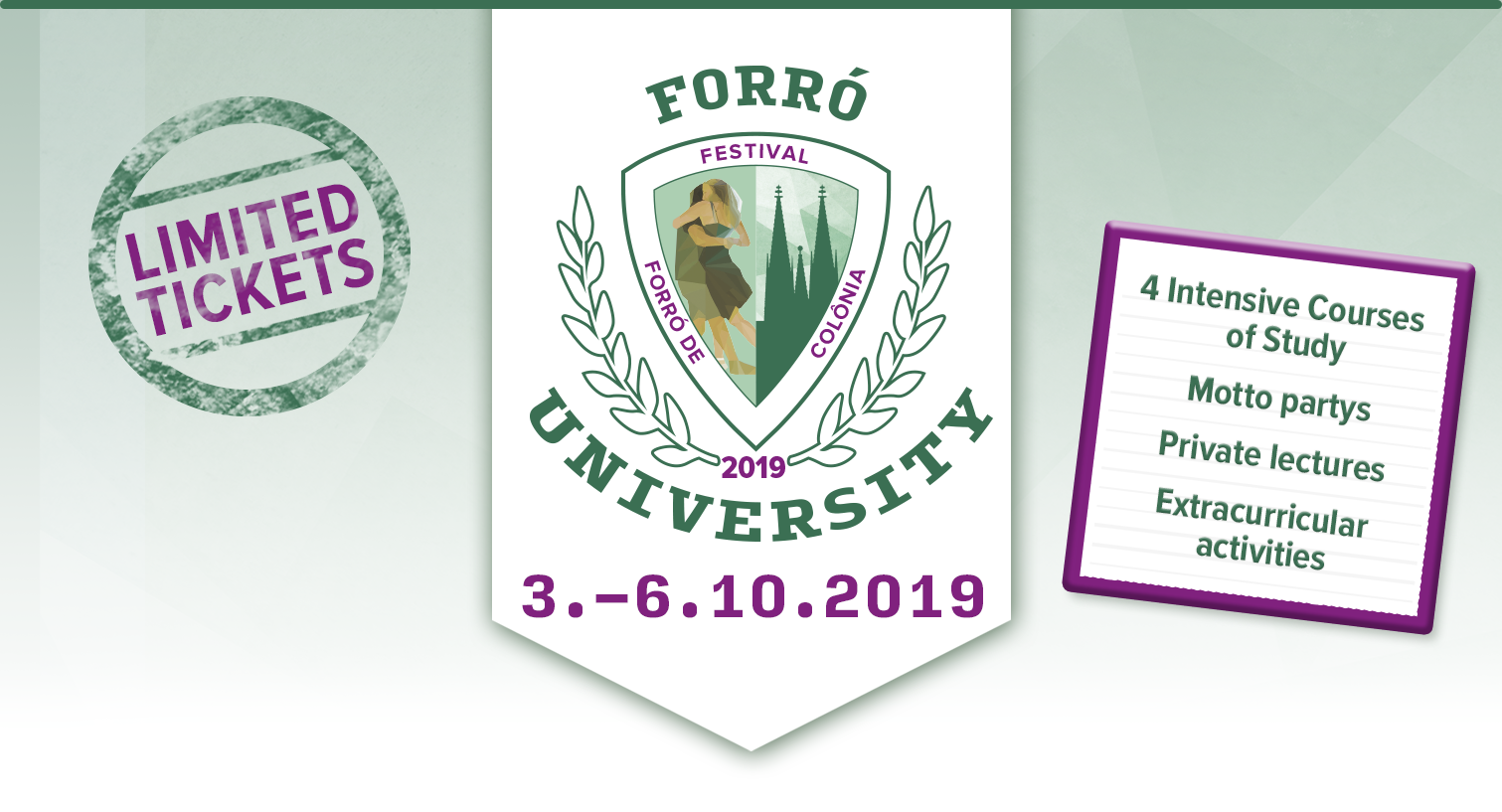 Welcome to the Forró de Colônia Festival 2019!
Have you always wanted to study what you love most?
Combining learning and party experiences, our Forró-University offers four different studying paths with varied difficulty levels and areas of specialization.
On each pathway, two professors will accompany you during three days of classes and workshops, sharing their unique expertise of Forró.
Between the two daily workshops, you can take part in extra-curricular activities like Instrumental Classes, Lady Styling or Maracatú & Coco.
All day activities will take place in one central campus:
Bürgerhaus Kalk
At night, we celebrate our legendary University-Motto-Parties with the best bands and DJs:
· Thursday: Rubiks Cube-Party
· Friday: Frat-Party
· Saturday: Prom-Night
· Sunday: Graduation-Party
And now the showstopper: not only are the workshops included in the study-fee, but also the parties and extracurricular activities.
Too cool for school? We know some of you want to enjoy the University life mostly at night. Then get the Party-Pass, skip the classes altogether and show up just for the parties and the free dancing during the day.
Additional information shortly on here!
We are looking forward to you!
Your Forró de Colônia Team